During these difficult times we have replaced our normal home page with this page of more targeted relevent information.
For the most up-to-date information regarding Passover please CLICK HERE.

From Rabbi Kanter


Please God, More Light: A Prayer
by Rabbi Menachem Creditor
To the One whose Heavens
just erupted with Divine Light:

Shine down healing upon Your wearied children.
Give us illumination that we might
see each other well in this dark moment.

Guide with luminous clarity
and renewed spirit
the hands of our healthcare providers.

Please God, more light.
Now. Tomorrow.
Until the darkness
is limited to its right time
once more.

Amen.

Click HERE to read more prayers recommended by Rabbi Kanter.

Rabbi Kanter was recently contacted (4/3/2020) by Rev. David A. Lima. Rev. Lima is the Pastor of the New Seasons Worship Center, Executive Minister for the Inter-Church Council of Greater New Bedford and the Chair of the Greater New Bedford Suicide Prevention Coalition.

Rev. Lima shared the following:
NEEDED - Corvid-19 Homeless Supply Wishlist
We have a homeless population in the area that numbers in the dozens. We're encouraging the city to put somethings in place but we need to help these folks now. There are a few outreach teams out there continuously as well as, I know, some of you. Danielle Brown is one of the leads for the Homeless Servers Providers Network HEART outreach program and lists what's needed most.

Clothing
Water
Blankets
Small First Aid Kits
Hygiene Products
Grill Rack
Wash station
Solar phone chargers
Sandwich meat
Sleeping bags
One gentleman needs sneakers
Gloves
Mask
Trash bags
Liquid soap
Drying materials
Tent
Food
Please contact her directly with any assistance you can provide.

Danielle Brown
Project Coordinator
Project FAIHR
5 Dover Street, Suite 207
New Bedford, MA 02740
Telephone: 774-992-0655
Facsimile: 774-628-9757
Email: dbrown@steppingstoneinc.org
Rabbi Kanter encourages all who are able to assist to please do so.

Dear TI Family,

I have a suggestion. During this difficult time, you can support those in need by bringing groceries to the Salvation Army who helps those with food insecurity. They are accepting food donations. If you are healthy and able to go shopping, shop for yourselves and buy one or two items for those in need. Please call the Salvation Army; call ahead before going there, in order to make sure they have available staff to accept the donation. Click here for the Salvation Army Web Page. We all should look for opportunities to do a mitzvah wherever and whenever we can.

Please note, we are keeping a watch to see what new health guidelines might be issued, and if they become stricter, you may have to postpone this mitzvah until the time is right.

Rabbi Kanter

Walk with the Rabbi
The Rabbi is organizing a small walking group to meet at the TI Back Door Entrance. This group will meet on Mondays, Wednesdays and Fridays at 8:15 am, weather permitting. He will lead the group to walk around Buttonwood Park in groups of 3 and it would become a part of a routine each week.

Reminder, if you have any health concerns, please stay healthy by not joining this group. And as mentioned above, if the health guidelines become stricter, we may have to forgo this group.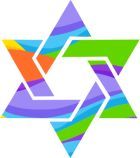 Tifereth Israel Congregation
145 Brownell Avenue
New Bedford, MA 02740-1654
phone: (508) 997-3171
fax: (508) 997-3173
e-mail: ti@tinewbedford.org