During these difficult times we have replaced our normal home page with this page of more targeted relevent information.



Memorial Day at the Cemetery
Tifereth Israel would like to thank all those people who came to the cemetery to place flags on the graves of veterans on Memorial day:

Mike, Cathy and Julia Russell, Dr. Matt and Laura Philips,
Marty Weinstein, Ross Chartoff, Marty Levin, Ellen Nelson, Ellen Hull,
Cindy Benson, Rabbi Raphael, Rebecca and Micah Kanter.

A special thanks to Cindy Benson who organized this effort.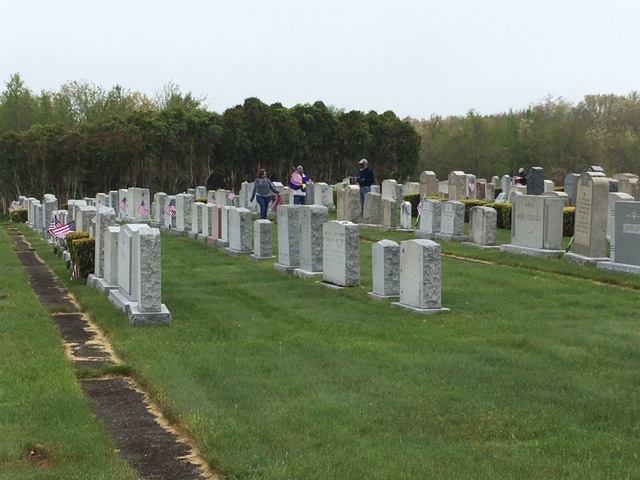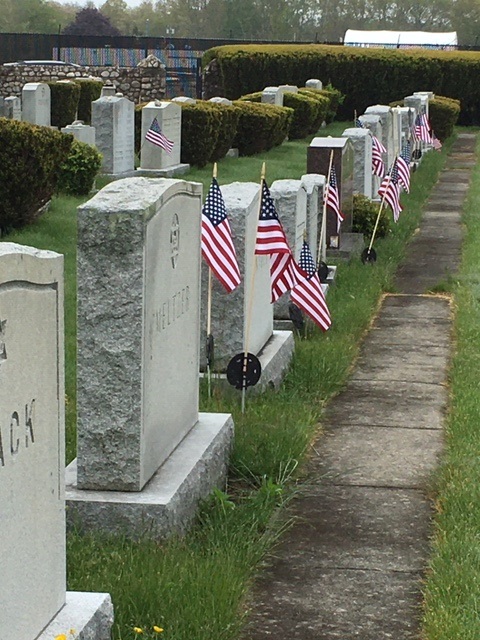 April 29, 2020
Dear Friends,

Were it not for the Corona virus this coming Shabbat (Acharei Mot/Kedoshim) we would have celebrated the Bat Mitzvah of Ella Friedman. Ella worked hard preparing for this day and we wanted to share with you the beautiful job she did learning her Haftorah. You can view this virtual bat Mitzvah video posted on Youtube by clicking here. We are sure that Ella will be pleased to read your comments!

We know that you all join with us in wishing Ella a heartfelt Yasher Koach and Mazal Tov.

Rabbi Raphael Kanter
Cantor Nathaniel Schudrich




April 19. 2020
Dear TI Family,

Here is a link to an article from my friend Martin Bentz, the Outreach Coordinator for the Islamic Society of Southeastern Massachusetts.

I believe that sharing this information with you is a worthwhile gesture of peace to our Muslim brothers and sisters for the Ramadan Period which begins on April 24th.

Be well. I hope to see you all soon.
Rabbi Kanter



Prayer in the Time of Corona Virus
by Rabbi Joseph R. Black
Our God, and God of all people:
God of the rich and God of the poor;
God of the healthy, and God of the afflicted;
God of those with healthcare, and God of the uninsured;
God of the hoarder, and God of the helper;
God of those who have no God.

We are acutely aware of the gnawing unease that has been inspired by a global pandemic. Everywhere we look, we see apprehension and uncertainty unleashed all around us. The impact of this illness is very real. Its presence is felt every time we wash our hands, clear our throats or flinch in response to someone coughing behind us.

A virus cannot be seen by the human eye – and yet it makes its presence known in the empty classrooms andcancelled events that increasingly are becoming the norm around our city, state, nation and throughout the world.

It inspires fear as we await news of its arrival in our midst. We struggle to avoid contact with our faces and abandon all gestures of human touch that, just last month were expressions of friendship and affection.

We have heard stories of how the virus has brought out the worst in some of us. We have hoarded vital supplies and taken advantage of shortages to gouge our fellow citizens on the secondary market. We have taken solace in the fact that it is projected to most severely impact the most vulnerable in our midst: the aged and indisposed; the compromised and infirm;

We have watched in horror as racists have targeted Asian and other ethnic communities, using our fears to reinforce their hideous agendas.

But along with the ugliness, we also have seen simple beauty:
Outpourings of caring and concern;
Communities coming together to ensure that the frailest among us will be safe and secure;
Doctors, nurses and healthcare workers who have labored in dangerous conditions in order to care for their patients;
Researchers and students who valiantly search for cures and vaccines to stem the tide of infection.
The Psalmist wrote:"Who may ascend the mountain of the Eternal? Who may stand in God's holy place? Those with clean hands and a pure heart." (Psalm 24:3-4)

We pray that, as we wash our hands (for 20 seconds – no less...) we also might strive to find You, O God – in our hearts our hopes and our homes.

Eternal One: Bless all who come to this sacred place. Keep them healthy. Give them strength to find ways to safeguard our State and protect the lives and livelihoods of every one of its citizens.

We pray for healing of those who are affected. We pray that those who are healthy will remain so. We pray that this crisis will end and that lives and livelihoods will be spared.

Amen
Click for more prayers recommended by Rabbi Kanter.

A message from Rabbi Kanter -- 4/5/2020
With the synagogue closed, we are continuing to adapt to the new reality and improvise new Jewish spiritual expression. Since we are not reading Torah, we are not doing the mishebeyrach prayer (the prayer for the ill). I realized that there is an acceptable temporary substitute for this prayer. I am davening individually in the chapel each morning and as part of my Amidah, the standing silent prayer, I add to it a prayer for the congregants who I know are recovering from surgery or illness, or others who may be in treatment for an illness, or in recovery from substance abuse etc. If there is someone you would like me to add to my prayer I would be happy to do so.

I also encourage you to say a free form prayer of your own for each person whose name you send to me.

Yasher Koach, May Your Strength Be Continuous,
Rabbi Raphael Kanter

Rabbi Kanter was recently contacted (4/3/2020) by Rev. David A. Lima. Rev. Lima is the Pastor of the New Seasons Worship Center, Executive Minister for the Inter-Church Council of Greater New Bedford and the Chair of the Greater New Bedford Suicide Prevention Coalition.

Rev. Lima shared the following:
NEEDED - Corvid-19 Homeless Supply Wishlist
We have a homeless population in the area that numbers in the dozens. We're encouraging the city to put somethings in place but we need to help these folks now. There are a few outreach teams out there continuously as well as, I know, some of you. Danielle Brown is one of the leads for the Homeless Servers Providers Network HEART outreach program and lists what's needed most.

Clothing
Water
Blankets
Small First Aid Kits
Hygiene Products
Grill Rack
Wash station
Solar phone chargers
Sandwich meat
Sleeping bags
One gentleman needs sneakers
Gloves
Mask
Trash bags
Liquid soap
Drying materials
Tent
Food
Please contact her directly with any assistance you can provide.

Danielle Brown
Project Coordinator
Project FAIHR
5 Dover Street, Suite 207
New Bedford, MA 02740
Telephone: 774-992-0655
Facsimile: 774-628-9757
Email: dbrown@steppingstoneinc.org
Rabbi Kanter encourages all who are able to assist to please do so.

Dear TI Family,

I have a suggestion. During this difficult time, you can support those in need by bringing groceries to the Salvation Army who helps those with food insecurity. They are accepting food donations. If you are healthy and able to go shopping, shop for yourselves and buy one or two items for those in need. Please call the Salvation Army; call ahead before going there, in order to make sure they have available staff to accept the donation. Click here for the Salvation Army Web Page. We all should look for opportunities to do a mitzvah wherever and whenever we can.

Please note, we are keeping a watch to see what new health guidelines might be issued, and if they become stricter, you may have to postpone this mitzvah until the time is right.

Rabbi Kanter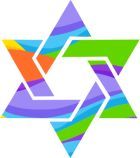 Tifereth Israel Congregation
145 Brownell Avenue
New Bedford, MA 02740-1654
phone: (508) 997-3171
fax: (508) 997-3173
e-mail: ti@tinewbedford.org