Tifereth Israel, an egalitarian congregation affiliated with the United Synagogue of Conservative Judaism, is dedicated to cultivating and sustaining Judaism within a nurturing, supportive and responsive atmosphere. We provide a welcoming environment which values feelings of friendship, a sense of belonging, and spiritual enrichment.
We strive to foster meaningful and relevant worship experiences and a sense of being connected to God and Torah. Through relevant religious, educational, cultural, service and social opportunities, we endeavor to meet the needs of our diverse community.
Our congregation seeks to encourage and stimulate higher levels of knowledge, practice and participation among our members, and to transmit these traditions to the next generation.
We are committed to lifelong learning, the performance of mitzvot, outreach to the unaffiliated, dialogue and understanding among Jews, as well as with the world around us.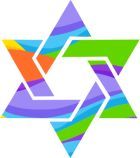 Tifereth Israel Congregation
145 Brownell Avenue
New Bedford, MA 02740-1654
phone: (508) 997-3171
fax: (508) 997-3173
e-mail: ti@tinewbedford.org